Now that the redecoration of St. Mary's is complete, the church is open again from 9am till late in these summer months. Do come and visit our bright and beautiful place of worship.
St Mary's Church in Burnham Deepdale welcomes visitors throughout the year.  The church is usually open throughout the day.  Services are held most Sunday mornings.
We welcome enquiries for weddings, blessing of a civil marriage or renewal of vow. Please contact the churchwarden via email: cw1deepdale@saxonshorebenefice.co.uk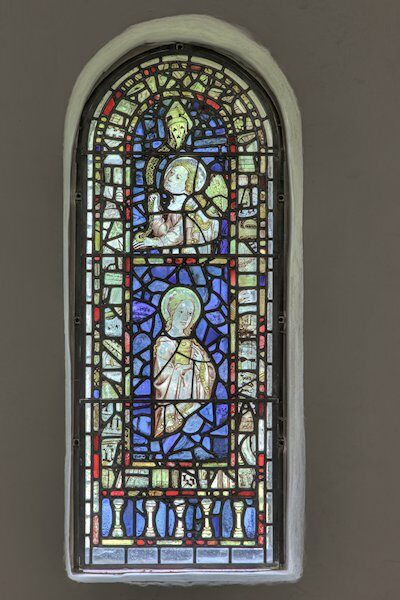 This little church in Burnham Deepdale on the beautiful North Norfolk Coast, deserves fame for its three outstanding features: Its Saxon Round Tower (pre-Conquest of 1066), its Norman Font, and its collection of Medieval Glass.
The Norman Font of Barnack stone is square in shape and depicts a figure for each month of the year from a farming man's point of view. For example February shows a person with his feet up before the fire, June, a person weeding, September, threshing and December, feasting together.
Our Medieval Glass is now back in place having been fully restored. The church is open every day for anyone who would like to view it.
The Round Tower dates approximately from 950 years ago.  This simple construction, making intricate corners unnecessary, is a feature of many churches in Norfolk.  This is one of a group in three neighbouring parishes: Titchwell, Burnham Deepdale and Burnham Norton.  The tower houses a 15th century bell cast by Thomas Derby of Kings Lynn.
---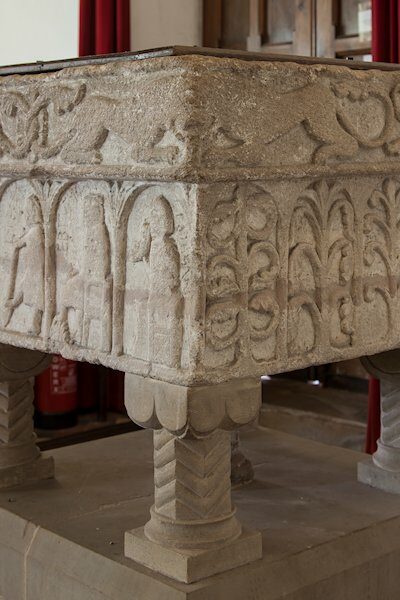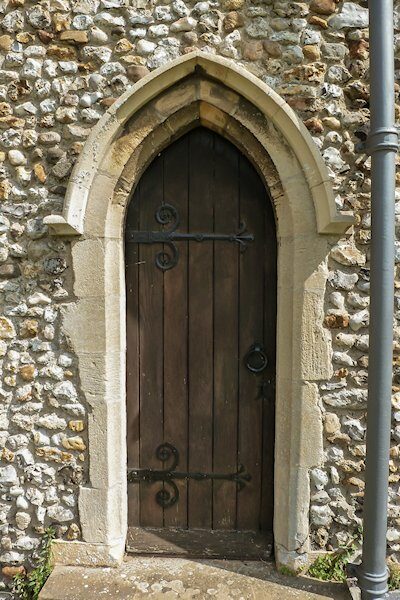 The collection of Medieval Glass is rich and varied and is described in the book 'Stained Glass Tours Around Norfolk Churches' by David J King. 'Of particular charm is the window in the tower showing in the top half an angel pulling the chains of a censur and below Mary Magdalene holding a scroll. The windows in the porch contain delightful medieval faces of the sun and moon.'
---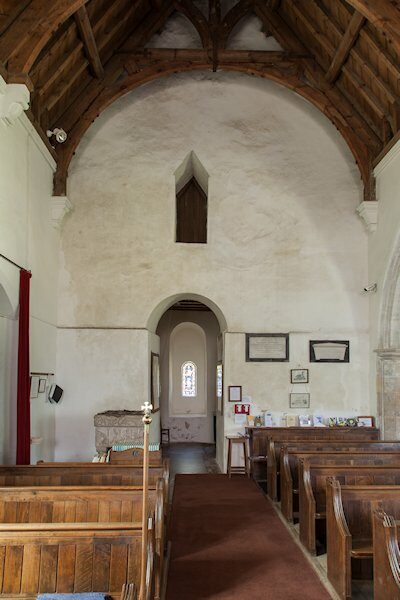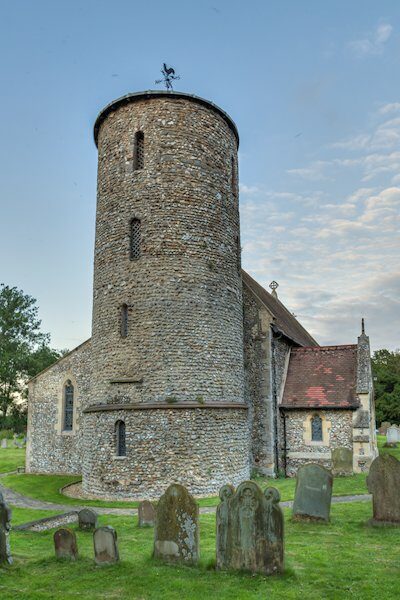 Postcards of the Font and Glass are available to purchase in the Church.
Please follow us on Facebook or on Twitter @StMarysDeepdale
---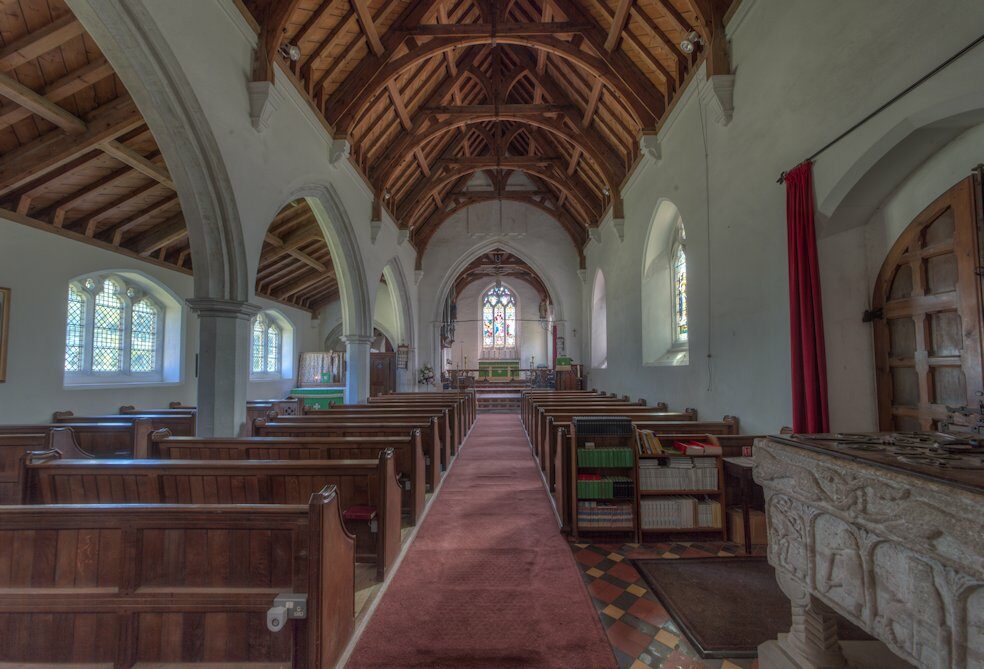 ---
Please Take A Walk Inside
---
Sunday Services
Any changes to the regular services are posted on the church noticeboard, in the Parish News or on Facebook or Twitter.
1st Sunday of the month
No service
2nd Sunday of the month
9am
Sung Eucharist
3rd Sunday of the month
10.15am
Family Service
4th Sunday of the month
9am
Sung Eucharist
5th Sunday of the month
See church noticeboard for more information
---
More photographs and information can be seen at: www.norfolkchurches.co.uk/burnhamdeepdale/burnhamdeepdale.htm
---
St. Mary's, Burnham Deepdale, is featured in the book titled
England's thousand best churches
Simon Jenkins / Hardcover / 1999
Price: £20.00
To buy your copy please click on the title above, or on the front page graphic.